Straits Times
30 May 2013
Tham Yuen-c
Perception that work is second rate drives new blood away, say veterans
THEY work just as long into the night as their corporate peers, and for less money.
But the biggest bugbear of many criminal and family lawyers is the perception that their work is second rate, compared with those in the most glamorous and lucrative fields of law.
"Years ago, criminal lawyers were not held in high esteem," said criminal lawyer Subhas Anandan, who is also the president of the Association of Criminal Lawyers in Singapore.
He claimed that the odds were stacked against them, and when they lost the cases, they became branded as "second rate".
Although the situation has improved, the perception has stuck, he added.
And this has kept new blood away, veteran lawyers told The Straits Times.
The shortage of criminal and family lawyers here has been flagged as a problem by a committee set up to review the supply of lawyers here, especially in the light of Singapore's growing population.
To plug the shortage, the committee recommended the setting up of a third law school, which would focus on criminal and family law. The recommendation has been accepted by the Government, said Law Minister K. Shanmugam on Tuesday.
In its report, the 4th Committee on the Supply of Lawyers noted that anecdotally, law graduates from the National University of Singapore (NUS) and Singapore Management University (SMU) "do not find the practice of community law meets their professional aspirations".
The deans of the two law schools acknowledged as much.
Said NUS law faculty dean Simon Chesterman: "NUS law graduates are widely regarded as outstanding lawyers. With the range of opportunities available, it is not surprising that many pursue high-end work."
Added SMU law school dean Yeo Tiong Min: "Gravitation towards the corporate law is not unique to SMU law students. Many bright law students in other law schools also see their future in corporate law."
Many of the lawyers interviewed said pay was a key factor.
"Crime and matrimonial work don't really pay in terms of earnings. It's one of the main reasons lawyers choose not to do it," said criminal lawyer S. Radakrishnan.
Lawyers involved in corporate work say they charge between $500 and $1,500 for each hour. A major case can bring in as much as $500,000. Criminal lawyers usually charge a lump sum, ranging from the low thousands to tens of thousands on average.
"We don't earn as much because our clients are ordinary people without much money. Even when the rich get into trouble with the law, they tend to go to the bigger firms," said Mr Anandan.
The kind of work criminal and family lawyers handle can also be "emotionally upsetting", which may put younger lawyers off.
"We sometimes have to double up as counsellors and handle the emotional aspects as well as the legal work," said family lawyer Yap Teong Liang, who has been practising for 20 years. "There could be children involved and issues of family violence – we need to take care of all that."
The committee noted that in the first 10 years of practice, the attrition rate is 14 per cent for each graduating law cohort.
The Law Society told The Straits Times yesterday that it was also concerned about young lawyers leaving the profession.
It is a problem the fraternity is hoping to address by promoting work-life balance and giving prospective law students a better idea of what to expect before they sign up for law school.
The situation is more critical in the fields of criminal and family law, since many of those lawyers are in their 40s and 50s, or older, and are likely to retire soon.
Hence the committee's proposal for a separate school, which would take in mostly mid-career professionals who already have expertise and interest in these areas.
Reactions to the proposal have been mixed. Lawyers cautioned that having a school just for criminal and family law may give the impression that those practising in these areas were not as good.
"The question now is how you get more lawyers to practise. You can have your courses, but if people are not interested in the courses, they are not going to sign up," said Mr Yap.
"I think we need to promote the good work which criminal and family lawyers do, and send out the right message that you're no less a lawyer because you practise in these areas."
yuenc@sph.com.sg
---
Background Story
NOT MUCH MONEY
We don't earn as much because our clients are ordinary people without much money. Even when the rich get into trouble with the law, they tend to go to the bigger firms.
– Criminal lawyer Subhas Anandan
---
Ex-cop now a family lawyer
WHEN Mr A.P. Thirumurthy decided to pursue a law degree in 1987, he was a police officer earning a few thousand dollars a month.
Unable to study full time, he took an external degree with the University of London, juggling work and studies from 1987 to 1991.
But it was not until 1995, when he retired from the force, that he could go to London to take the Bar exam.
"I had to wait until I got my pension so that I can use it to fund my studies," quipped the 60-year-old.
His one-year stint in London cost him $50,000, a hefty sum for a man who also had a wife and two young children to feed.
Even so, he went ahead.
His 27 years as a police officer investigating white-collar crimes, working with prosecutors on court cases, and testifying in many of them, put him in good stead.
"I knew the problems that criminals face, and had the advantage of having worked on the ground," he said.
Even after 10 years as a family lawyer, Mr Thirumurthy, who has been running his own law practice, is happy taking on the small cases. "I enjoy my work, and working with my clients, helping them solve their problems."
The third law school, which will take in mid-career professionals, will be helpful to those like him, he added.
"It was very tough when I did it years ago.
"My kids were growing up, I had to spend a lot of time on my studies and my work, and it was a sacrifice.
"The school will make it easier for people to do the same thing," he said.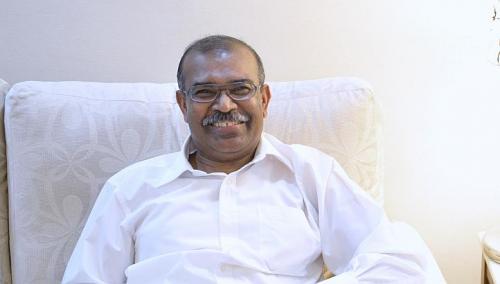 Mr A.P. Thirumurthy, 60, took an external degree with the University of London while working as a policeman. He went to London to take the Bar exam only after retiring from the force. He is now running a law practice. ST PHOTO: LIM SIN THAI
THAM YUEN-C
---
Legal dramas on TV spurred her interest
FRIENDS of Ms Diana Ngiam had their doubts when the 25-year-old decided to practise criminal law.
She admits it can be less well paid compared with other fields of practice, while women in the job can also face uncomfortable situations when interviewing alleged male sexual offenders.
But she has stuck with an interest that had been growing ever since she watched legal dramas on television as a teenager.
"Many friends around me wanted to pursue commercial litigation or corporate practice, and cautioned me to think twice about going into criminal law," said the first-year associate at law firm RHTLaw Taylor Wessing.
"But accused persons deserve their day in court no matter how guilty people may think they are. They need someone to be their voice."
Ms Ngiam set her heart on this path after a summer internship in 2008. She holds bachelor's and master's law degrees from King's College London, and was called to the Bar here last July.
Her day-to-day work involves research and time in court. Behind the scenes, there are also clients to meet and their expectations to manage.
Ms Ngiam likes the "human-to-human contact" that the practice provides. "Sometimes, our system forgets that accused persons should be presumed innocent until proven guilty… Fulfilment is being able to help them. It's not necessarily about getting an acquittal for the client, but rather the fairest outcome."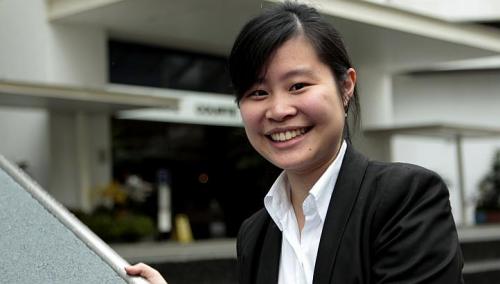 Ms Diana Ngiam, 25, chose to go into criminal law despite it being less well paid. She has persisted with her choice as she likes the "human-to-human contact" that the practice provides. ST PHOTO: WONG KWAI CHOW
IAN POH
pohian@sph.com.sg
---
From financial law to baking
MS VANESSA Tan gave up her four-year career in financial law to set up a bakery – and admits the move was far from being a piece of cake.
"It was the hardest thing I had ever done because it was all I knew for years," said the 29-year-old owner of Plain Vanilla Bakery, which sells an assortment of cupcakes at its two shops in Holland Village and Tiong Bahru.
Ms Tan started off at international firm Latham and Watkins in 2007. Toiling almost daily in a "client-oriented" industry, she recalled one exhausting deal which involved her not leaving the office from Monday until Thursday.
"It started off challenging, and along with being in a new working environment, kept me motivated," said the University College London graduate, who worked in the firm's London and Singapore offices.
The 4am deadlines and constant "intellectual discourses" kept her adrenaline going, but things changed when Ms Tan found her life partner here.
"Suddenly there was somebody else, it wasn't just about me any more. I asked if I could see myself starting a life and family and doing this in the long run," said Ms Tan, who got married last year.
She added that there was a lack of female role models in the legal industry – women who successfully juggled having a family with their hectic schedules.
Ms Tan left her job in 2011 to set up her business, channelling a decade-long love for baking that allows her to "really connect with people and have it simple" – unlike her previous job which sometimes left her feeling "distanced" from clients.
"Running a bakery is tough and there are long hours, but I feel like there's a sense of control."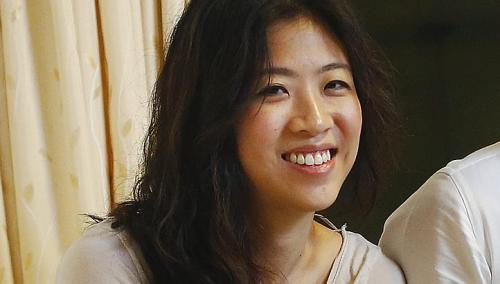 Ms Vanessa Tan gave up her four-year career in financial law to start Plain Vanilla Bakery. ST FILE PHOTO
MARYAM MOKHTAR