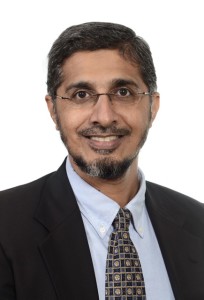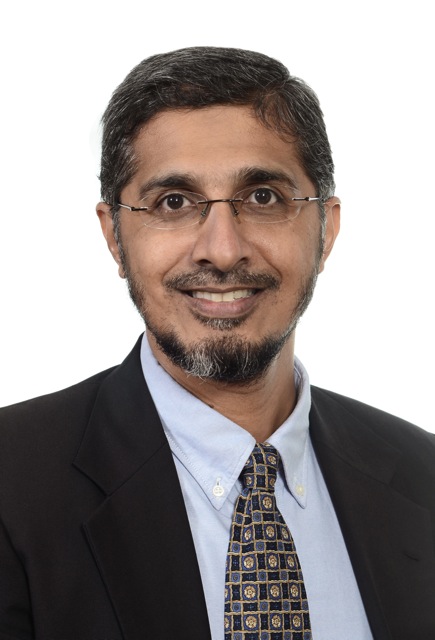 Mohamed Ibrahim
Notary Public, Commissioner for Oaths.
Advocate & Solicitor. Solicitor & Barrister, Supreme Court of England & Wales Postgraduate Diploma E-commerce Specialist (Business Focus) – (Singapore) Member – Law Society Professional Indemnity Committee (2004 – 6, 13-present) An Individual with wide-ranging experience and responsibility in corporate and commercial law, including advice on major negotiations and high value contracts; extensive experience in contracting, trade finance, competition law risk; clear track record in achieving prompt and effective settlements; proven effectiveness across cultures and international jurisdictions.
Core Competencies
Personal Details A strong work ethic and a high level of autonomy and personal responsibility. An independent and effective thinker. A strong grounding in core aspects of the law, particularly in relation to negotiations, appeals processes and liabilities. Fluent in English, Tamil, Malay, Bahasa Indonesia, Arabic and Chinese
Major Achievements to name a few:
Successfully commenced

Anti-Suit injunction to restraint Swiss legal proceedings in breach of Singapore arbitration Agreement before the Court of Appeal of Singapore.
Successfully commenced Judicial Review proceedings to compel AG's Chambers to withdraw a warning issued without following due process of law (1st such outcome achieved in Singapore in 2012 & repeated in 2014.)

Recipient of Special Recognition Awards for Concluding

US$700 million multi-year sales contract with Mitsubishi Chemicals with the geographical swap element
US$500 million multi-year sales contract with Indian entity
US$140 million multi-year sales purpose-built storage contract with Vopak
US$100 million multi-year sales purpose-built storage contract with Oiltanking

Successfully defended the prosecution under the Trade Marks Act and Copyright Act for the AG's Chambers to move for DNATA even before defence was called
Extended the principle of equitable receivership under O.51 Rules of
Court to wages in enforcement proceedings on behalf of Citibank N.A. (1st such outcome achieved in Singapore)
Advised:

On incorporation, launch, compliance and licensing of Infinity Partners, a Private Fund Management in Singapore under Financial Advisers Act and Securities and Futures Act, AML & CFT, KYC
Divestment & take-over of the same fund – AUM US$100 Mil
JV with Aquarius Fund, a leading Hong Kong Fund manager to launch a Cayman Island Fund
Listed regional LPG entity on competition law risk in a merger scenario including liaison with Competition Commission of Singapore.
Yasmin Binte Abdullah
Senior Associate
Mr Ibrahim is assisted by Ms Yasmin Binte Abdullah, who graduated from National University of Singapore ("NUS") with a Bachelor of Laws (Honours) in 2001. She completed her pupillage under the guidance of Mr K Bala Chandran in Messrs Mallal & Namazie, and was admitted as an advocate and solicitor of the Supreme Court of Singapore on 18 May 2002.
She practiced litigation at the law firm of Messrs Mallal & Namazie as an associate until 2004, when she moved to WLaw LLC, where she practiced both litigation as well as conveyancing until 2006. In 2006 she moved to Messrs J S Yeh & Co, where she specialised in conveyancing. She is familiar with commercial real-estate, private property as well as HDB transactions. At J S Yeh & Co, she also practiced solicitors' work including dealing with adoption and society matters.
Ms Abdullah also has some experience as a Senior Legal Counsel at the Singapore Land Authority in 2011. She was a member of the Muslim Law Practice Committee between 2005 and 2006. She was also a member of the Singapore Law Society Inquiry Panel in 2012 and was part of two Inquiry Committees in 2012.
After a temporary hiatus to focus on her family, Ms Abdullah joined Achievers LLC in 2019.
Low Shi Hou
Associate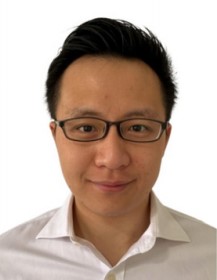 Mr Ibrahim is also assisted by Mr Low Shi Hou who also graduated from National University of Singapore ("NUS") with a Bachelor of Laws (Honours) in 2016. He was admitted as an advocate and solicitor of the Supreme Court of Singapore on 10 January 2018
Mr Low joined the Ministry of Manpower as a prosecuting officer in December 2017. He conducted prosecution of offences under employment-related legislation, such as the Employment Act, Employment Agencies Act, Employment of Foreign Manpower Act and Workplace Safety and Health Act. He also rendered ad-hoc legal advice in relation to employment-related matters where required. He joined Achievers LLC in May 2022